Here's a little of what I've been up to as a weaver. COVID-19 is making it hard to sell scarves and shawls but I've been busy. I have new designs and I'm learning tapestry weaving!
In the first wave of COVID I made some scarves with big colorful ovals, color against color (no black). I used many harnesses to achieve two complex layers.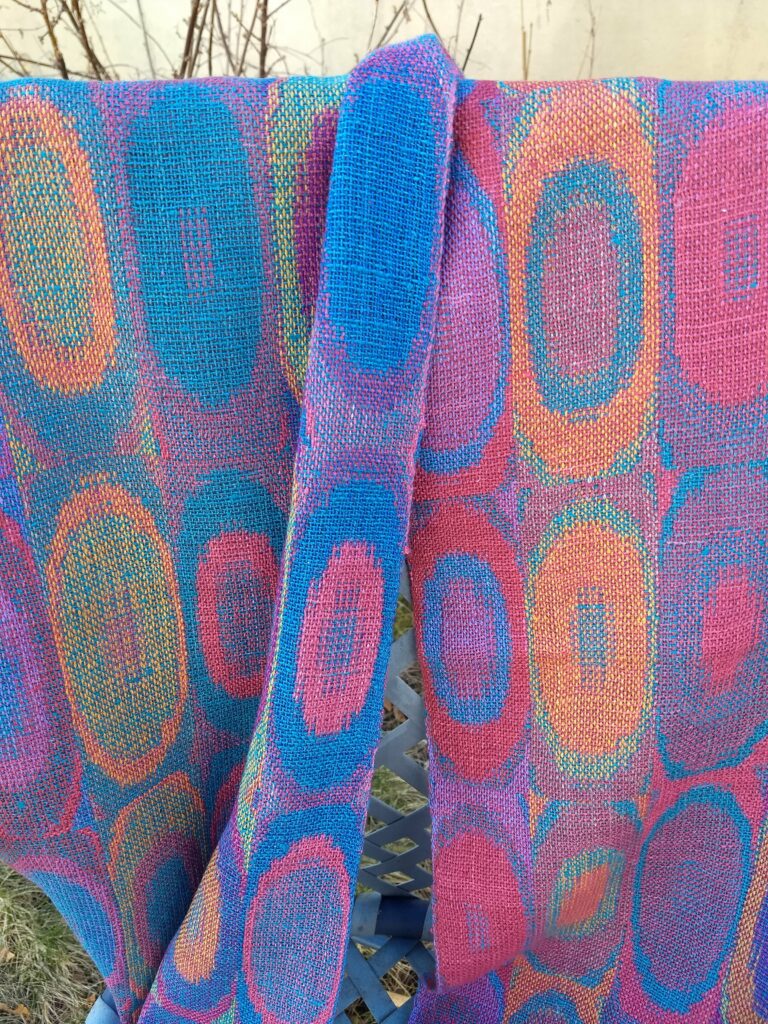 I made them in black, white, soft browns, and grays too.
Last summer, I used the same treadling and a broken diagonal threading with all dark, rich, muted colors. (I'll explain treadling and threading below.) Here it is on the loom: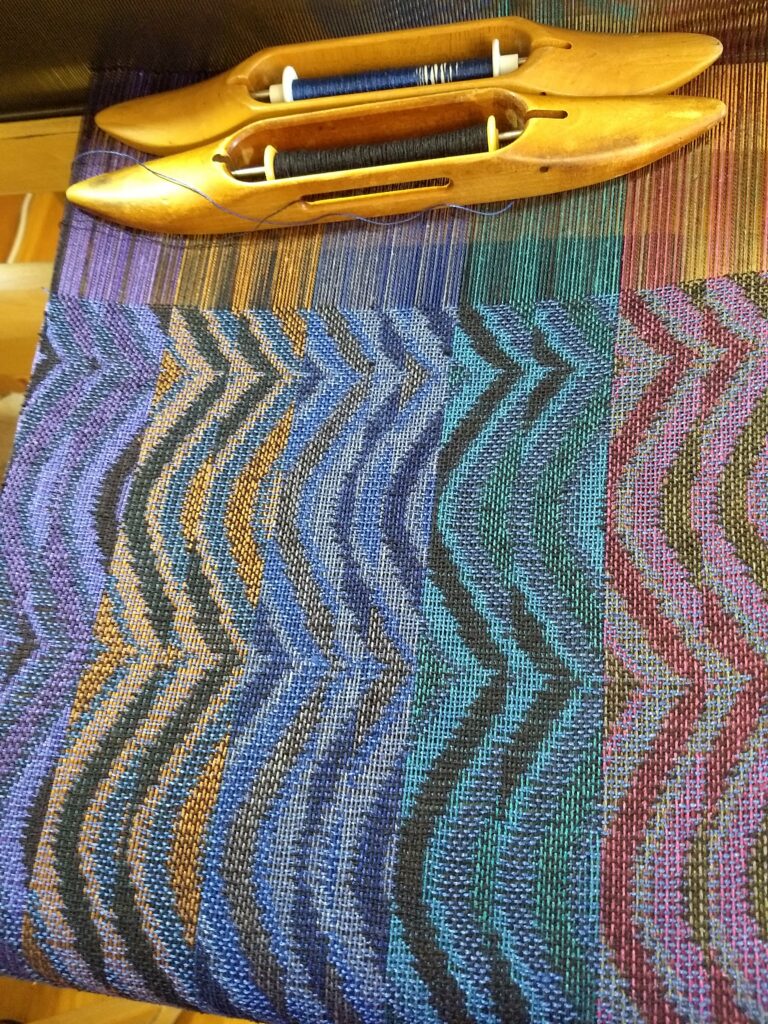 The shape is vertical sections of the oval.
I wanted more motion, more excitement, so I tried straightening part of the treadling so the lines swoop and continue, like a journey. I made some in these dark colors and later in the fall I made some in the bright vibrant colors I've dyed for years. Here is a red one on the loom. I've named it "Traveling" because it expresses that movement I looked for.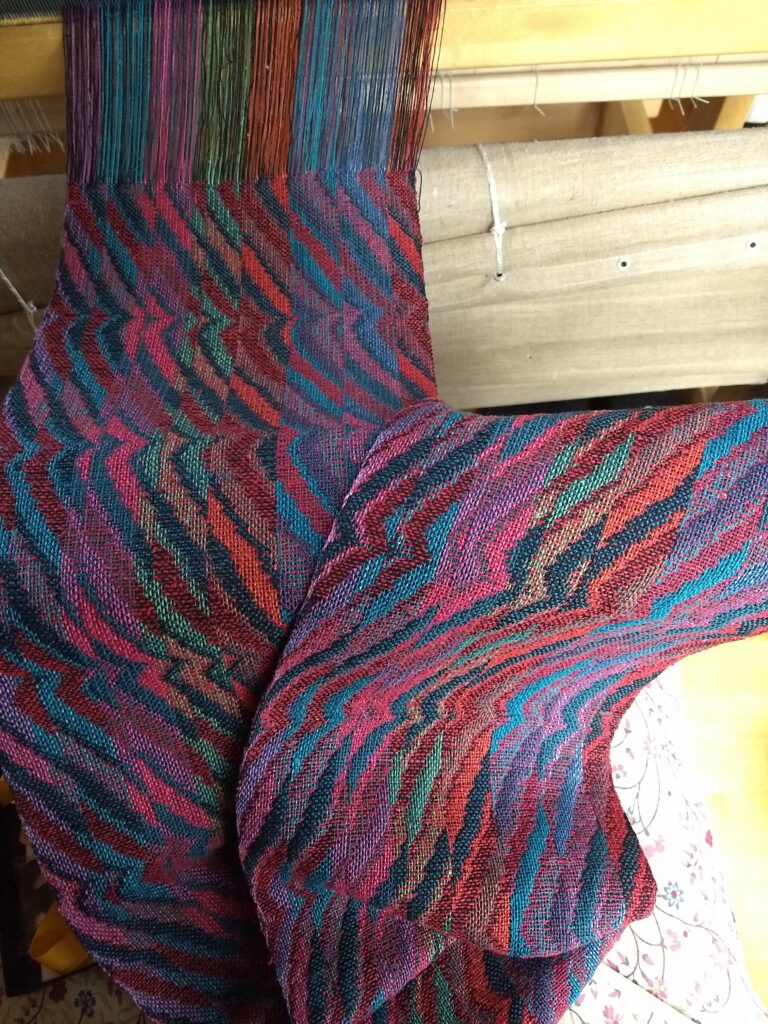 I have all of these in stock, $260 each. You can contact me for purchasing details, or see them on the website soon. There will also be a virtual CraftBoston event coming in March, and I'll write more about this event next time.
Best wishes, stay safe and healthy, wear handmade,
Muffy
Here's some explanation about "threading" and "treadling:" A weaving pattern has two dimensions. It's a grid that comes from both a horizontal (threading) pattern and a vertical (treadling) pattern. The threading stays the same; this is the warp pattern. In the Ovals scarf, the arrangement of warp in the harnesses is cup shaped, curvy. In the next two pictures, the warp is arranged in straight lines, no curves. The weft pattern (treadling) has the same curve in the first two pictures. In the Traveling scarf, this pattern has a small curve and a straighter part.