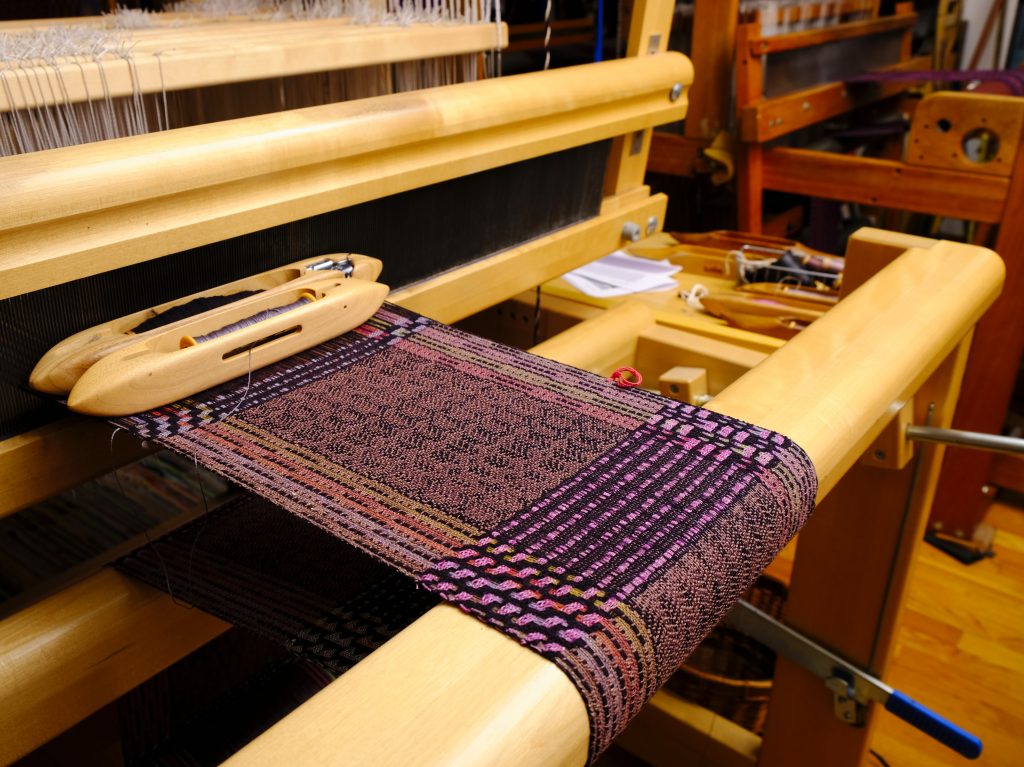 These two scarves just coming off my looms should have been headed for my booth at the Cyclorama, where I was to join about a hundred of my fellow craftspeople at CraftBoston Spring, two weeks from today. CraftBoston is run by a venerable institution, The Society of Arts and Crafts. Their gallery on Newbury Street was one of the first places I ever sold my work. Now they are hurting, as we all are, as our businesses selling craft face-to-face shrink and fade during the pandemic.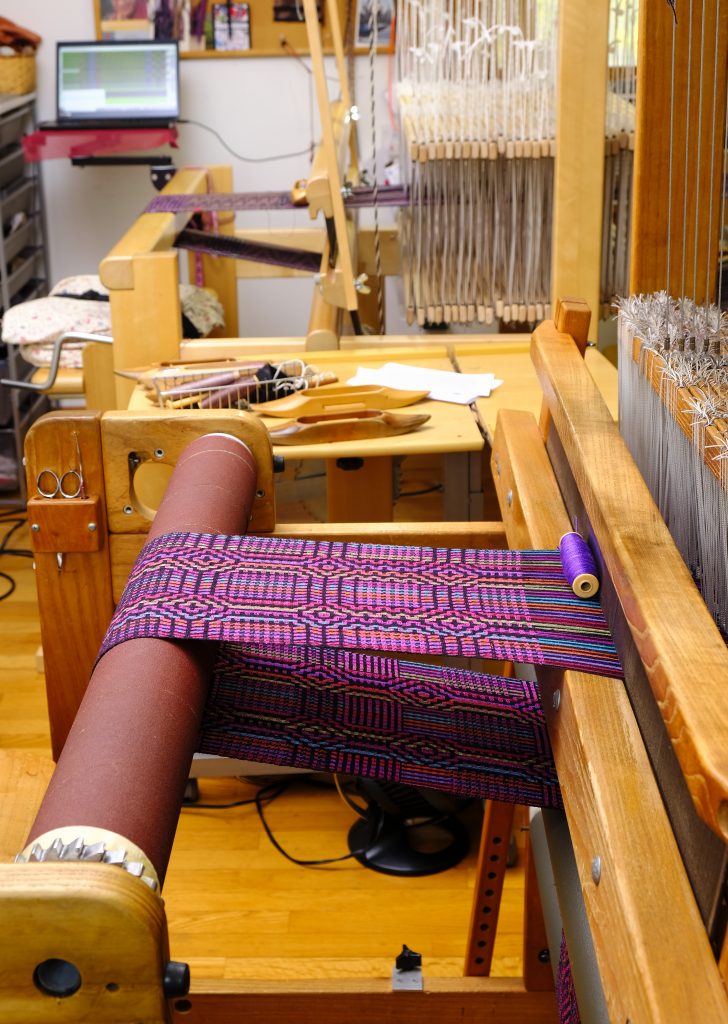 I'm trying to keep the scarves moving out of here by setting up a new website with an online store. And now here it is! Before I go any further, I want to make some acknowledgments. Many thanks to Dan and Augie for hours of careful attention to detail, thinking through scenarios, checking the site on every device, taking photos, editing, checking and rechecking, many tasks, many thanks. I want to thank my beta testers Ruth and Karen for long and thoughtful critiques, questions, and edits. I also thank my friends Eric at ComfortCloth (https://comfortclothweaving.com/) and Emily at Emily Shaffer Studio (https://www.emilyshafferstudio.com/) for advice and support.
I hope this new site can give a little taste of the vital crafter-to-customer contact that we're missing amid canceled shows.
On Tuesday, May 5, the American Craft Council will be participating in a campaign called #GivingTuesdayNow. They asked craftspeople how we are responding to COVID, looking for creative ways to express something about the world we're in now. I sent them the screenshot from my last post about putting together this website with a team that could never gather in one room. I think #GivingTuesdayNow will be entertaining, uplifting, moving, important, and I hope everyone who is able will give generously next week. Here is their URL https://craftcouncil.org/
For years, CERF+ has been the number one organization providing relief to craft artists in need, and they now have a special COVID response fund. If you are able, please consider supporting them at https://cerfplus.org/.
I hope you can also consider helping out the Society of Arts and Crafts by going to their site, https://www.societyofcrafts.org/support. If you scroll down on that page you'll see a picture of me giving a weaving lesson to Vicky during my Artist in Residency in 2018.